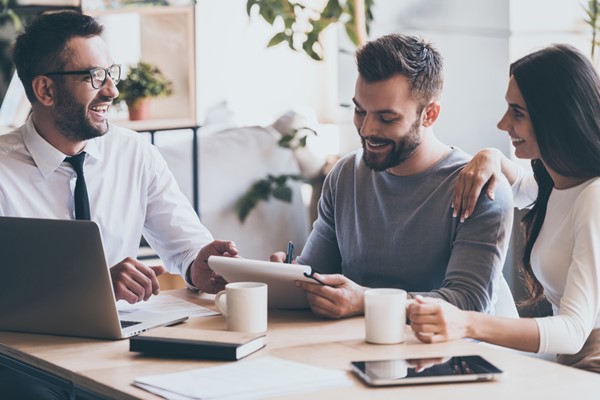 I was having a conversation the other night with my Uncle who also happens to be a Real Estate Agent (but in a different state). We were discussing common questions and concerns that we've heard over the years....and this my friends is what brings me to today's Blog Post...How in the world do you get your house ready to sell when your everyday Life is super busy? How do you find the time to prepare your home while still living there? Or even plan a move and keep all the other plates spinning and balls juggling?
Prioritize, Plan, Put it in place
Do you cringe at the thought of getting your place prepped to sell? If you've lived in your current home for a while, you may not be able to estimate how long it will take to get organized and ready. When fitting prep work in between everything else,one thing that is a huge help is to prioritize so that you can focus on one thing at a time. How about we break these down into five or six categories and then focus on just one shall we? Those categories would be maintenance you can do, upgrades or repairs that require a professional, "discards" or trash, items to sell or give away, furniture and belongings to store, and lastly, necessities to keep on hand.
*Maintenance
You've been putting it off, but you know the gutters need cleaning or a couple cracked cover plates need replacing. These are items you can do yourself, you just need to make time to do them. It's time to make your "List", take stock of supplies, tools, and parts you need (sounds like so much fun right? Although I do love making lists!). Now that you have your "I need to get these items" List, you can plan a single trip to the hardware store. Once that's done, it's time to pick the easiest "fix-it" from your list, the one that you can do in a *snap*. Do it right when you get home before other priorities interrupt you. Now that you've crossed that item off the list, then it's on to the next one. Nothing to it, you're making it through your list with ease!
*Upgrades or Repairs
I know a lot of folks who are avid DIY-ers (present company not included). That being said, I'm a firm believer that some repairs—and many upgrades—are best when done by a professional. When your house needs to shine, a less than stellar repair job, uneven paint, or a visible patch could not only detract from your sale price, but could lead potential buyers to question the overall quality and workmanship of your property. If you don't know a qualified contractor for your needs, ask a family member, friend, neighbor, or just ask me.
*Discard
I'm currently watching a series on Netflix about getting rid of clutter and how if an item no longer brings you "joy", it's time to let it go. Let's face facts, most of us keep far too much stuff. The first to go should be items that are no longer useful. Get all the trash out of your garage, attic, closets, and drawers. If it's broken and not easily repairable, let it go. Contact your trash service to find out when the next bulk pickup day is or arrange for extra service. I have found that for many people, picking a date and creating a deadline seems to help motivate them to do it quickly. If you have the luxury, you can even get the whole family on board to help.
*Sell or Donate
Some people place items on Craig's List, Offer Up, or Facebook Marketplace if they can. But remember, your time is a valuable commodity so taking the time to sell objects online or at a yard sale may possibly have diminishing returns. If your neighborhood has a community sale date, box items up and set them aside for that one day. Personally, I am a big fan of donating items to Charity and tend to recommend that route. Be sure to list all the items you give and get an acknowledgment receipt from the charity. The IRS has tables of fair-market value for well-cared-for and useful items, so pass the list along to your tax preparer.
*Store
If you have extra furniture, collectibles, or seasonal items, it pays to put them in storage while your home is on the market. Cluttered and overfilled homes tend not to show as well as those with more streamlined furnishings.
*Organize the necessities
What you can't get rid of or store—those pesky necessities of life that keep your home operating smoothly—organize! That way, your home is ready to show at a moment's notice.
Are YOU about to get your home prepped & ready to sell? If so, contact me at [email protected] or 267-446-0667, take advantage of the aforementioned tips, and let's get ready to put together a profitable house selling experience! It's ALL about Real Estate with Heart AND  Integrity! Buy, Sell, New Construction, or Investment, I can help! Happy Home Selling & Let's GO! ~ Jen